Smithsonian Marine Station at Ft Pierce, Florida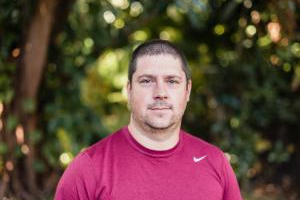 Dean is a biologist at the Smithsonian Marine Station in Florida and the lead of MarineGEO research in the Indian River Lagoon and its surroundings. He has been with the Smithsonian since 2009 and prior to that, received an MS in Marine Sciences from the University of Connecticut and a BS in Biology from Humboldt State University in California. Dean works in a variety of habitats including seagrass, oyster reef, mangrove, and artificial habitat including docks and marinas. His research interests include how habitat and consumer-mediated interactions influence biodiversity, with a particular focus on the impacts of artificial habitat and non-native species on community structure at both local and global scales.
Dean is a contributor to the Indian River Lagoon, Florida Observatory.