Smithsonian Tropical Research Institute | Bocas del Toro Research Station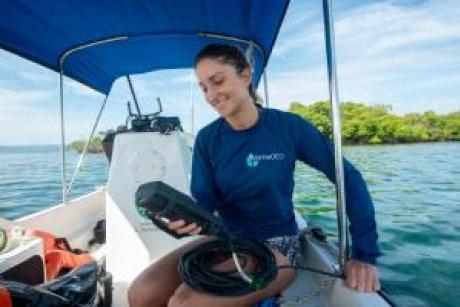 Ximena was born in Panama City and has lived next to the ocean throughout her life. In 2014, she graduated from the College of Charleston, South Carolina with a BSc in  Marine Biology and in 2018 she obtained a MSc in Oceanography at the University of Southampton, England. Ximena's main interest is to understand the interconnection within the ocean. She is interested in how climate change and sea level rise affect coastal ecosystems and communities. In particular, she studies the interaction between the atmosphere and the ocean, and how these can affect the frequency and intensity of extreme events and ocean currents. Ximena loves living in a small Island on the Caribbean side of Panama (Bocas del Toro) and her favorite hobbies are surfing, running, and when possible, traveling and exploring within and outside Panama. 
Ximena is a contributor to the Caribbean, Panama Observatory.