Smithsonian Marine Station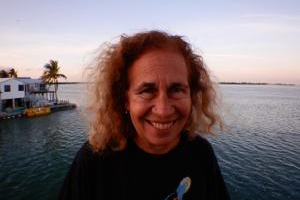 Valerie has been the Head Scientist at the Smithsonian Marine Station at Fort Pierce, Florida since 2002. She received her PhD in Marine Biology in 1985 from the University of California San Diego, Scripps Institution of Oceanography. Valerie previously served on the faculty of the University of Guam Marine Laboratory from 1985-2002. Her research interests include marine chemical ecology and natural products, marine cyanobacteria, and benthic and coral reef ecology. Valerie was elected a Fellow of the American Association for the Advancement of Science in 1996. In 2020, she received the Paul J. Scheuer Award in Marine Natural Products and the Eminence in Research Award from the International Coral Reef Society. She is the author or co-author of over 300 scientific research papers and review articles. 
Valerie is a contributor to the Indian River Lagoon, Florida Observatory.