Hakai Institute | Quadra Island Ecological Observatory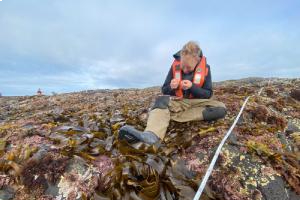 Tyrel is originally from northern British Columbia and graduated in 2016 from the University of Victoria with an undergraduate degree in Biology, focusing on ecology, field research, and marine biology. He started work at the Hakai Institute's Calvert Island ecological observatory in 2017 as part of the Nearshore program, monitoring intertidal and shallow subtidal ecosystems. He is primarily involved as the data lead for Hakai's Rocky Intertidal program, but also helps with biodiversity, genetics, and microscopy initiatives at the institute.  
Tyrel is a contributor to the British Columbia Observatory.