MARE – Marine and Environmental Sciences Centre Madeira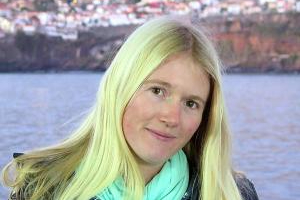 Susi completed her bachelor's and master's degrees at the Christian-Albrechts-University and the GEOMAR Helmholtz Centre for Ocean Research in Kiel, Germany. Her master's thesis was part of GAME 2015, an international student exchange program of GEOMAR, which she carried out on Madeira Island, Portugal. In 2017, Susi started her PhD project, which focuses on non-indigenous species and their distributional shifts due to temperature changes and extreme events. She analyses temperature data to describe general trends and extreme events at Madeira Island and runs mesocosm experiments. From 2019 to 2021, Susi was a researcher in the GoJelly project; she took care of jellyfish cultures and conducted ecological trials on different life stages of jellyfish. Furthermore, she is a member of the scientific diving team of MARE and assists with monitoring and underwater visual censuses (UVC). 
Susi is a contributor to the Madeira Island, Portugal Observatory.