Marine Science Institute, The University of Texas at Austin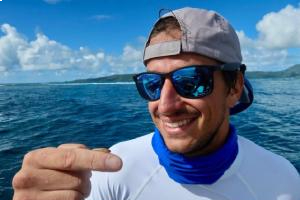 Simon is an ecologist who is interested in the fluxes of energy and nutrients through marine ecosystems and the role of fishes in mediating these fluxes. He is particularly fascinated by small, bottom-associated ('cryptobenthic') fishes, which dwell in large numbers on hard-bottom structures like coral reefs or oyster reefs, but are difficult to detect using traditional survey methods. Simon received his PhD from James Cook University in Australia in 2016, and has since held MarineGEO and Vanier-Banting postdoctoral fellowships to work on the biodiversity and functioning of coastal marine ecosystems.  
Simon is a contributor to the Gulf Coast, Texas Observatory.