Institute for Marine and Antarctic Studies | Maria Island Marine Reserve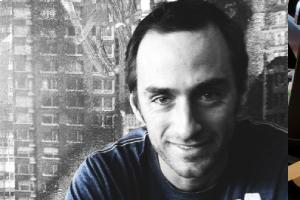 Rick is a marine ecologist who obtained his PhD in 2007. He co-founded the Reef Life Survey program (RLS) with Graham Edgar and has undertaken biodiversity surveys of rocky and coral reefs all over the world, training hundreds of citizen scientists and collaborators to also contribute data to the global program. His research capitalizes on the extensive RLS database and his field experience spanning temperate and tropical systems. His publication record covers aspects of biogeography, community and macro-ecology, and studies of human impacts such as pollution, fishing, invasive species and climate change, but a particular focus has been on development and testing of ecological indicators for tracking reef biodiversity change at large scales. A major motivation for his research is to improve the way marine biodiversity is monitored, reported, managed and protected, through contributing to more ecologically-informed policy at larger scales and guiding local management.  
Rick and the team at IMAS have also developed and manage the Reef Species of the World database and Reef Life Explorer – two online tools that aim to improve knowledge of reef biodiversity patterns and trends in the broader global public.  
Rick is a contributor to the Maria Island Marine Reserve Observatory.