Senior Research Fellow & Professor
Institute for Marine and Antarctic Studies | Maria Island Marine Reserve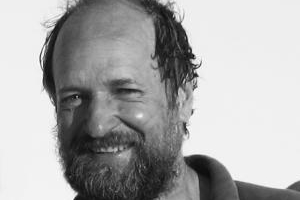 With leadership roles in both academia and business, Graham has influenced marine policy and management worldwide, while also forging new and innovative directions in ecology research. 
As a global leader in Marine Protected Area (MPA) research, his contributions to public policy have been documented in submissions to the US Congress, and an invitation to lead a session at the summit of Environment Ministers from OECD countries held in Paris. 
At the Institute for Marine and Antarctic Studies, Graham's team comprises the largest marine ecological group in southern Australia with a focus on inshore habitats. Under his direction, the group plays an international leadership role in demonstrating how broad-scale data can inform marine protection policy. 
Graham is also the co-founder of Australia's most successful and longest-running citizen scientist projects, Reef Life Survey (RLS), with over 16,000 surveys from 4,000 sites worldwide. The RLS program has received multiple awards for its impact and has redefined models for large-scale data collection on species populations. 
Graham is a contributor to the Maria Island Marine Reserve Observatory.