Friday Harbor Laboratories, University of Washington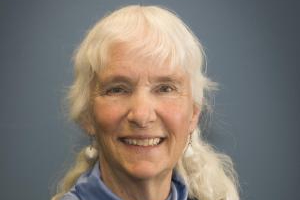 Megan N. Dethier did her undergraduate work at Carleton College in Minnesota, then PhD work at the University of Washington. Since ~1978 she has been in working on the shoreline ecology of the Pacific Northwest. Her first love is rocky shores, having spent childhood summers on the coast of Maine, but she now also works in mud, gravel, and salt marsh habitats. Her current research efforts involve the linkages between physical features of shoreline habitats and their biota, and the effects of human impacts (such as shoreline armoring) on this linkage. Some of her greatest pleasure comes from teaching marine biology to undergraduate students, which she has done at the Friday Harbor Labs for over 40 years. 
Megan is a contributor to the San Juan Islands, Washington Observatory.