Smithsonian Environmental Research Center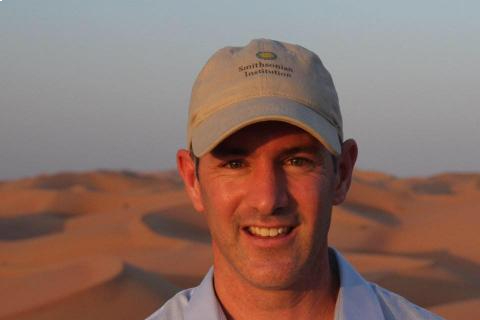 Dr. Matt Ogburn is a marine ecologist studying fisheries and the species and ecosystems that support them. He has a BS in Biology from Duke University, an MS from the University of Georgia where he studied salt marshes, and a PhD from Duke University Marine Laboratory where he studied blue crab ecology and fisheries. After postdoctoral fellowships at Savannah State University and the Smithsonian Environmental Research Center (SERC), Matt now leads the Fisheries Conservation Lab at SERC and is the PI of the Chesapeake Bay MarineGEO site. His research focuses on the ecology, behavior, management, and conservation of a wide range of fishery species from clams, oysters, and crabs, to anadromous fish and elasmobranchs and uses the Chesapeake Bay as a model study system. When not at work, he can be found kayaking or hiking around the Chesapeake Bay.
Matt is a contributor to the Upper Chesapeake Bay Observatory.