University of Texas at Austin Marine Science Institute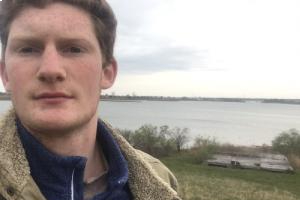 As a research technician in the Casey, Nielsen, and Brandl Labs, Malachy assists laboratory and field work, coordinates lab projects, and manages lab maintenance and inventory. Before coming to UTMSI, he earned his bachelor's degree in marine biology from the University of Rhode Island in 2020 and then worked briefly as a fisheries observer with the North Pacific Groundfish Program in Alaska. Malachy intends to apply the experience and skills he gained as a research technician toward a PhD that will assess ways for next-gen genetic data to advance outcome-based marine spatial management. Having been born and raised in the Bronx, New York, Malachy strives to address the inequities that prevent disenfranchised communities from thriving in STEM, while also uplifting individuals whose career paths may not be linear due to a lack of necessary resources and support. 
Malachy is a contributor to the Gulf Coast, Texas Observatory.