King Abdullah University of Science and Technology (KAUST)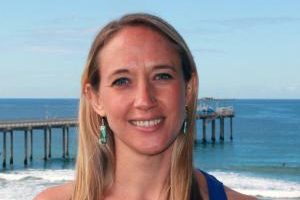 Maggie originally hails from a small town in midcoast Maine, and after finishing her undergrad at Colby College, she spread her roots and began traveling far and wide to tropical locations across the globe. Throughout her research Maggie has come to know and love the coral reefs of the tropical Pacific, from the coralline algae she studied on reefs in French Polynesia during her MS degree at Cal State University Northridge to the coral reef communities she studied in the Line Islands during her PhD at Scripps Institution of Oceanography.
Maggie has also seen, firsthand, the negative effects people have on these stunning ecosystems. As a MarineGEO postdoctoral fellow, she studied human impacts on coral and oyster reefs of the Caribbean and Atlantic, where she evaluated how calcifying habitats are changing in response to human activities. As a postdoctoral scholar at Woods Hole Oceanographic Institution, Maggie honed her laboratory skills by delving into coral responses to deoxygenation. Now, as an Assistant Professor in the Red Sea Research Center at KAUST, her research on global impacts on Caribbean and Pacific coral reefs continues, and takes a leap into the Red Sea. Maggie's research is broadly focused on impacts of global change on calcifying ecosystems, and more specifically on coral and algal responses to ocean acidification, warming, and deoxygenation. Through this work, she has gained a global perspective on the health of coral reefs and an appreciation for the value and importance of protecting and conserving our ecologically important coastal ecosystems.