Swire Institute of Marine Science – The University of Hong Kong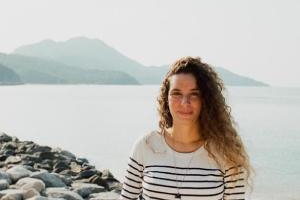 Isis is a postdoctoral researcher working at The University of Hong Kong in collaboration with the Smithsonian Institute.
Her research is broadly centered on investigating biodiversity and how anthropogenic stressors influence biodiversity. Isis has taken an integrative approach combining cytology, chemistry (LC/MS, GC/MS, SIA), and genetics (metabarcoding, metagenomics) to investigate these questions. Since arriving in Hong Kong, she has been working on MarineGEO ARMS experiments with her colleagues and is now leading the SED-BIOME project, which is the first MarineGEO Network project.
Aside from her scientific interests, Isis is a sea and diver enthusiast. She grew up in the Atlantic coast of France and has always lived near the sea (French Polynesia, New Caledonia, New Zealand, Hong Kong). When she is not close to the sea, she loves hiking. Her go to sport is muay-thaï boxing and her favorite mental activity is meditation. 
Isis is a contributor to the Greater Bay Area, Hong Kong Observatory.