MARE, Marine and Environmental Sciences Centre | Madeira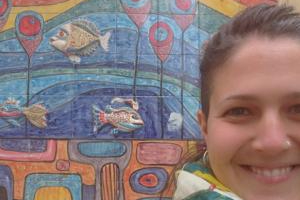 Francesca completed her PhD in Biodiversity and Evolution at the University of Bologna in 2016. She participated in multiple interdisciplinary research projects, providing her training, knowledge and expertise in integrated approaches and methods in biology, chemistry and physics. During the postdoctoral fellow at MARE-Madeira, she focused on the risk assessment of non-indigenous species in Macaronesia, including the identification and evaluation of risks and the ways to mitigate them. She collaborated in multiple marine ecology, biology and biodiversity projects exploring different research topics, including the effect of human pressure and climate change. 
Francesca became a scientific diving instructor (AAUS) in 2013, and she participated in multiple international expeditions focused on coral ecology and biology in the Mediterranean, Red Sea, and East and West Atlantic Ocean. 
Francesca is a contributor to the Madeira Island, Portugal Observatory.