MARE – ARDITI | Rocky intertidal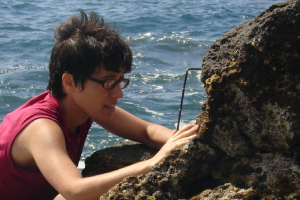 Eva's current research follows her passion and interest in developing research in marine sciences. She is currently collaborating with national and international colleagues on a range of topics in coastal ecology, diversity, and conservation. By using both observational and experimental approaches, Eva's research goals are directed towards understanding littoral ecosystems, amplifying knowledge of species distribution ranges, including non-indigenous species, and identifying the main effects of different anthropogenic impacts such as coastal urbanizations, biological invasions, or climate change on both mainland and island coastal systems. 
Eva is a contributor to the Madeira Island, Portugal Observatory.