Smithsonian/MarineGEO & Friday Harbor Labs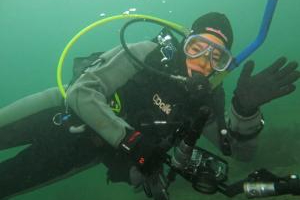 Eliza is a marine ecologist researching ecological processes and community dynamics on urban shorelines. She received her PhD from the University of Washington in 2017, MS from Virginia Tech in 2007, and BS from Emory University in 2004. Upon completion of her PhD, she served as a postdoc at the National University of Singapore for two years before returning to the Friday Harbor Labs (UW) in 2019 to establish long-term monitoring programs for the newly formed MarineGEO-FHL Observatory. As the Hogan MarineGEO postdoc, she is researching species interactions and ecological functioning of filamentous algal turfs – a potential competitor of canopy-forming kelps on urbanized coasts.  
Eliza is a contributor to the San Juan Islands, Washington Observatory.