Biological Science Technician / Technologist
Smithsonian Marine Station at Fort Pierce, FL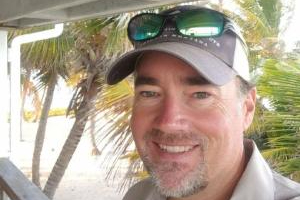 David's personal research interests involve the factors that influence composition of the epi-benthic communities of the Antarctic Shelf. He is also interested in the impacts of invasive species on Great Lakes aquatic food webs. 
David has a very strong technical/mechanical background and looks for novel ways to use technology to answer interesting scientific questions. He's built instruments, monitoring systems, and aerial mapping drones using Arduinos and Raspberry PIs. David has also written the scripts to run instruments, manage large datasets, and develop bioinformatic pipelines. Currently, he is exploring the use of 3D imaging techniques and 3D printing methods to answer questions about the structure of marine communities and their diversity. 
David received a M.S. in Aquatic Ecology from Central Michigan University in 2013 and attended Auburn University as a PhD student from 2012-2015 before leaving to work aboard research vessels with the US Antarctic Program as a Marine Computer/Instrument Specialist. He joined the Smithsonian Marine Station in late 2016. 
David is a contributor to the Indian River Lagoon, Florida Observatory.